Zorg Guru (IV)
Supporter
British Zeds
The M44 Massive
This weeks exercise took a small group, well a trio of Zeds into the magnificent North Yorkshire moors.
As we all dwell within the same postcode a local meet up point just North of Doncaster was chosen. With mixed weather a shame after the fantastic spring to date, so it was hoods up for the first stage of the run, taking us North bound towards the East coast through wonderful villages like Middleton on the wolds and the now famous village through the power of television "Wetwang". Although a B road, the stretch from Wetwang to Malton is a very pleasant stretch of smooth tarmac that flows very well. a very brief run on the A64 leads us to Eden camp then off towards Pickering then making our way to Whitby with a detour taking in a loop around and through Goathland. Avoided actually going through Whitby but headed off on the Coastal route to Scarborough. Managed to get all three zeds parked together in the centre of Scarborough on the harbour, currently free parking till the middle of the month. After the obligatory Fish and Chips followed by ice cream time to hit the road again, once again following the coastal road to Bridlington before heading home. 180 miles and 6 hours pure enjoyment, now that has got to be good for our health and well being
Ready for the off, 3 very rare Grey zeds (2 Stirling and 1 Space)
Arrived in the N Yorkshire moors so time for the tops down
Spotted a Dark blue Z4 pass a we were stationary, no photo as was holding something else at the time
Leaving Goathland thought we would check our Handbrakes. Middle Z4 needs adjustment had Rob worried at the back
Some of the views a match for anywhere, truly is Gods own country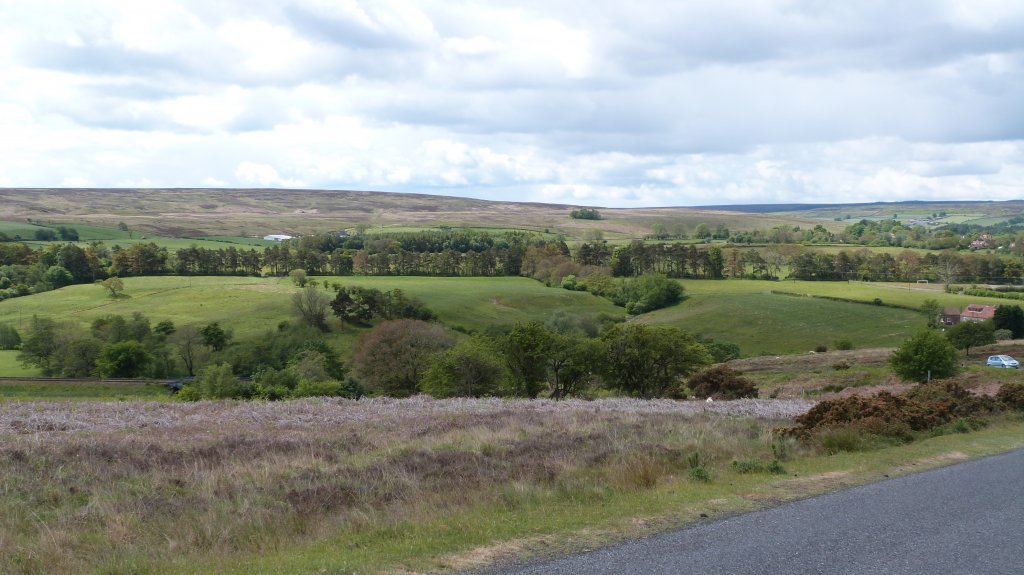 Residents didn't seem too bothered by us
Parking a bonus in a quiet Scarborough
Mixture of roof up and down throughout the day, the one thing no one can argue about is the power roof on the 4 compared with the 3! So easy to put up when the heavens open.
Last edited: