Zorg Guru (V)
American Zeds
The M44 Massive
Joined

Sep 2, 2013
Messages

6,193
Location
Model of Z

Z3
While standing on a Fortune Pai Gow Poker table that was dead for 3 hours, I reflected on a picture sent to me in the forum by Hard Top.
THEME AND VARIATION

THEME:



VARIATION: THE NOVICE..


I've seen this before in pictures but this is the first time.............

FIRST TIME...........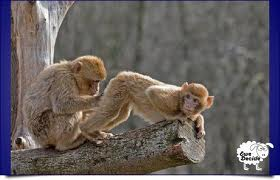 Now mum said the first thing to do was........

LOST AND FOUND
That nose ring was not supposed to come off.....Now its got to be here somewhere
REALLY LOST
Rendoza to Red Cloud Leader, ......Come in Red Cloud Leader......
CLUELESS
Hmm..missing all the things I've got and a big gash.. accident while swinging in trees?
FORTUNE TELLER
Lets see..in your future you will meet a monkey with fast hands and intense gaze..
GETTING OLD
Maybe if I stare at it another 5 minutes, I'll be able to do something....
REALLY OLD
I know I've seen this before but I can't remember what to do with it.
NO CONFIDENCE
Alright, I know its been 10 minutes. I'm almost ready but stop looking at that other guy..
THE SMOOTHIE
In five minutes, I'll have this tied up with a red ribbon.
THE DOCTOR
Take the medicine twice a day and these hemorrhoids will be cleared up in a week!!!