Joined

Dec 16, 2011
Messages

202
Well my photobucket account has finally reset so my photos can be seen
Time to setup my progress thread on here. Copied from:
http://www.zroadster.net/forum/viewtopi ... 68&start=0
September 19th 2010
Ok well as some of you know I recently sold my S50 to my brother because an identical S54 came up at a good price.
Old S50 thread:
http://www.zroadster.net/forum/viewtopic.php?t=20225
I drove the car back on Friday and woke up this morning with the idea of giving it a 'little' clean. So 8 hours later the outside is done!!
What I did:
Engine bay & door shuts:
The bay was filthy (my S50 put it to shame!!). I started with the underside of the bonnet using swiss vax brushes and AG Engine machine cleaner to agitate the dirt. I kept rinsing at intervals and made sure none of the exterior paint was exposed to the cleaner. I repeated the same process with the door shuts, they came up lovely! :
- I then coated the enginer bay in AG Vinyl care and using a sponge to coat evenly
- I also coated the paintwork in the engine bay/door shuts with AG wax then buffed off
- I replaced the worn foils to protect the paintwork
The outside
- Jetwashed then went round washing with AG Shampoo followed by a further rinse
- Dried with Dodo juice towel
- Rubbed on a layer of AG Super Resin polish (inc the wheels to remove marks) and buffed off
- Followed with a coat of AG High Definition Wax, then buffed off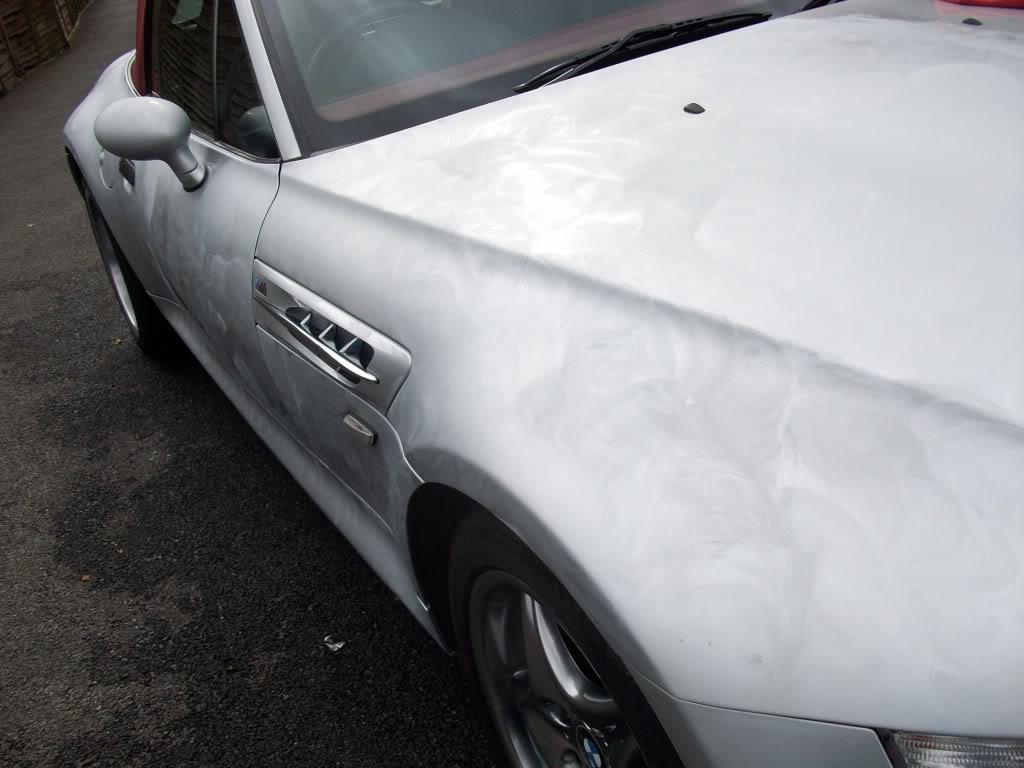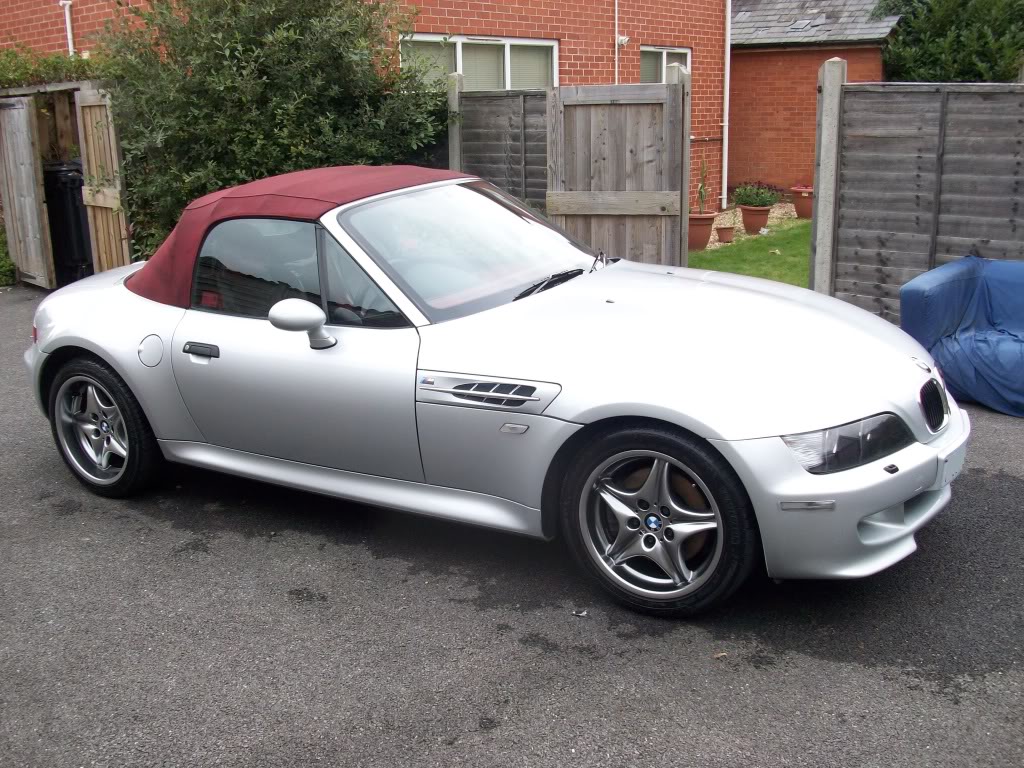 - Rubbed HD wax into wheel arch paint and buffed off
- Rubbed on Tyre Shine
- I used autosol to bring the exhaust tips back to their former glory (they are WIP though and require more elbow grease)
The spec:
- Jan 02
- 45k on the clock
- HK Stereo system
- Strong Strut
Problems i've noticed already:
- Dented door sill needs looking at
- Rear wheel has large kerb mark which is very deep, so might be on the lookout for a single rim
- All wheel refurb is needed
- Headlight washer missing
The Car now looks great! I'll be doing a full work over on the interior once the audio & ACS hoops are fitted. Comments welcome!!