Had a post earlier this evening on one of the Z3 Facebook groups I run. A guy came on to see if we could give him a price on what his Z3 was worth as he was looking to sell it one.
The main issue is that his Z3 has a 2004 registration - never seen or heard of anything past a 2003 reg. On delving a bit more in to the details he posted this photo of his V5, and to me something doesn't seem right. I don't in anyway think the guy is being anything other than genuine, and he has been completely honest with everything we have asked him so far.
Realoem.com (and another VIN decoder) shows the production date as 12/2001.
Anyone know where section D.4 Wheelplan is correct for a Z3? My logbook shows 2-AXLE-RIGID BODY
We have directed him to his local BMW dealer to get them to give the car a look over, and then to call the DVLA and see if they can sort out the confusion.
Any comments/suggestions for this guy? Could this be an import?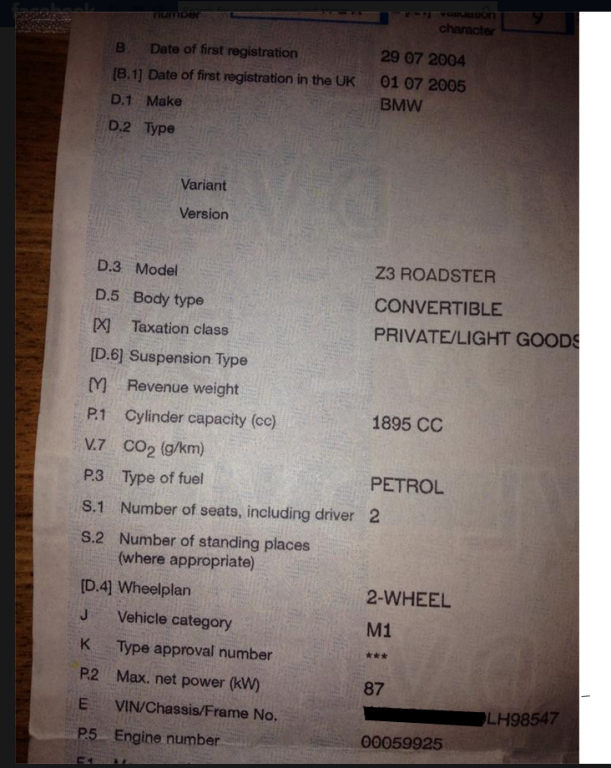 Last edited: